The Starch Scanner is a concept demonstrator, designed to convert any PC into a video processing station. The principle of operation is to create a digital image of each fruit, process that information to determine the starch content and fruit diameter and save the results to disk. The hardware supplied with the system is a video capture card and automatic fruit loading station.
The information on this page will be updated once the machine is fully qualified.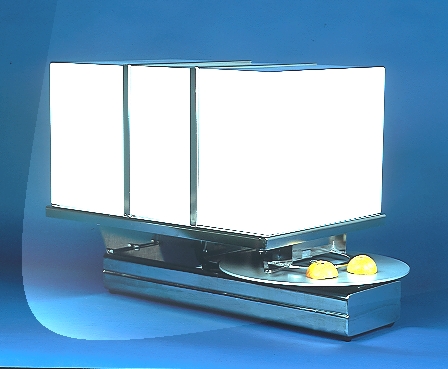 The fruit loading station is fully controlled via the PC.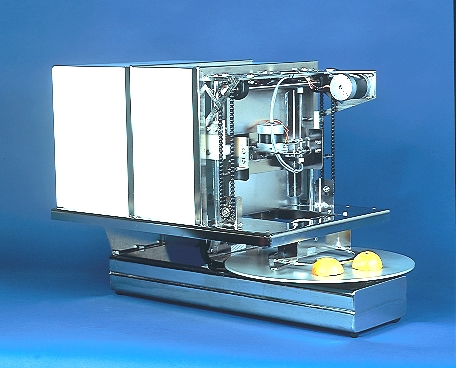 The fruit loading station requires little maintenance and all components are corrosive resistant.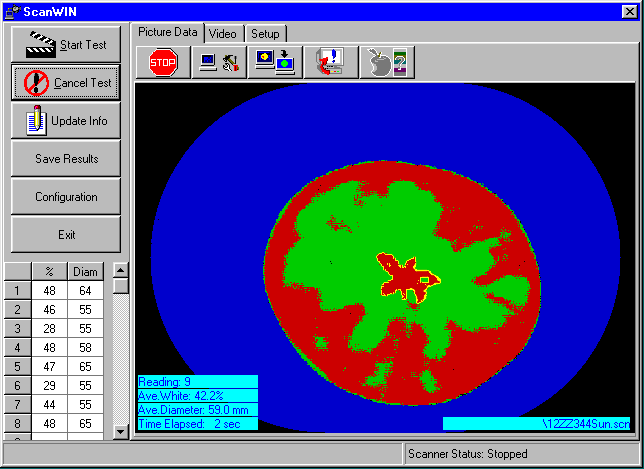 The digital image of each fruit sample is displayed before and after processing by the control program (SCANWin). The areas are identified as: low starch content (green) and high starch content (red).
[ Home ] [Top ]