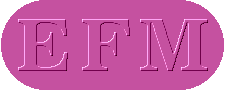 Electronic Fruit Size Measure and DataLogger
Size does count !
Whether you're a fruit farmer, researcher, quality controller, fruit dealer - if you work with fruit, you'll know why it's so important to measure fruit size:
To obtain information for growth and size distribution curves per orchard or variety.
To compare data from different orchards or years.
To improve thinning policy.
To determine percentage small fruit still on tree.
To monitor soil moisture stress - fruit size is directly correlated with soil moisture.
Let technology lighten the workload
The EFM (Electronic Fruit Size Measure) is a product that makes the measuring of fruit a lot easier. Here's how it works:
EFM is a hand-held device that measures the full diameter of fruit on the tree.
The readings are captured on the DataLogger and can then be transferred to PC for more intensive analysis.
Only one person is needed to both measure and capture the data.
Software as well as a calibrating disc are included in the package.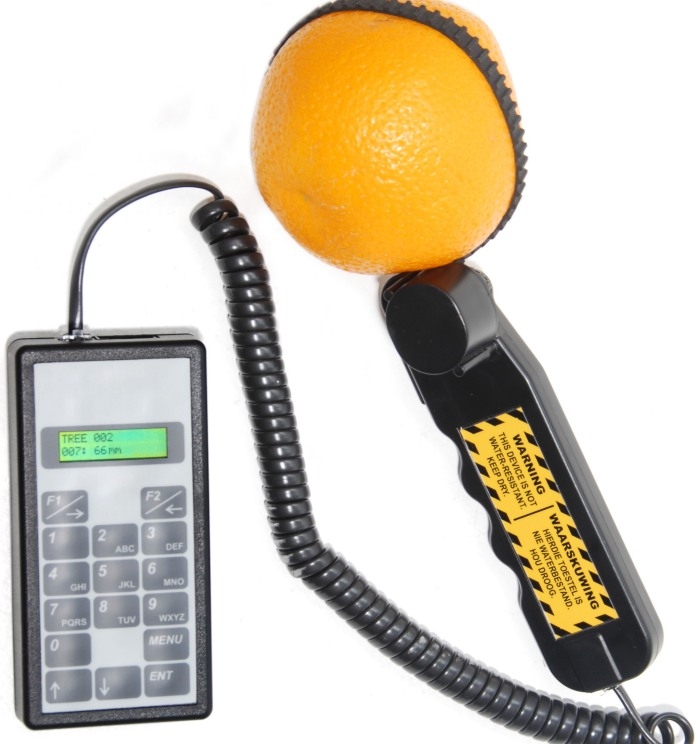 The DataLogger connects to a Digital Caliper (any Mitutoyo model), EFM or both
* The standard Mitutoyo data cable connects to the DataLogger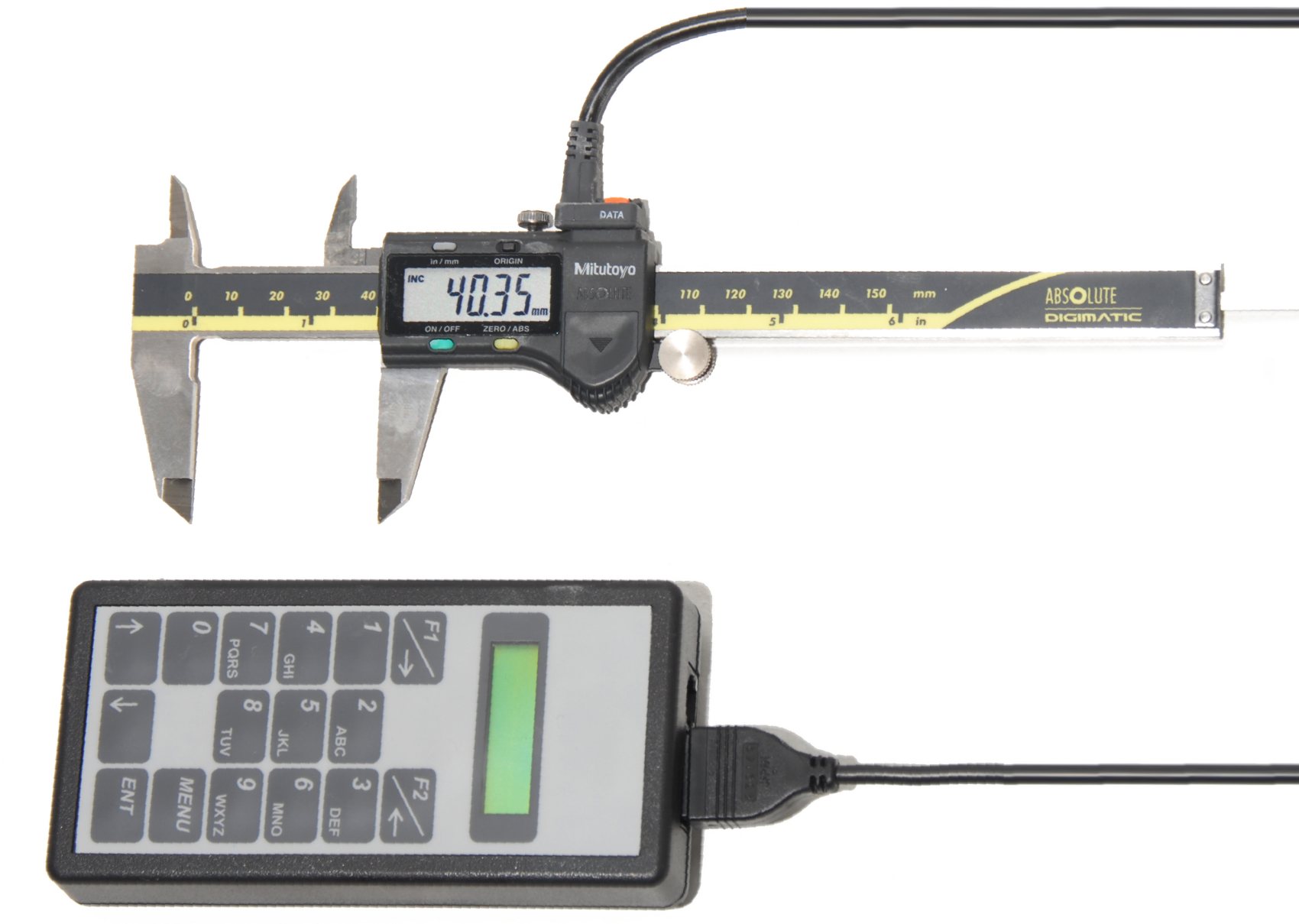 Fruit for thought
These are the benefits the EFM offers you:
Cuts down on paperwork - it measures, captures and downloads fruit size electronically.
Saves time and labour - only one person is needed to measure, capture and analyse the data.
The custom configuration allows you to set parameters like orchard names and number of fruit per tree to be measured.
It's easy to use. The software supplied with the system runs on Windows 95/98/NT and allows for easy downloading.
Output data is in ASCII format - the captured data is saved in a comma delimited format. You can use the data with most of the available spreadsheets and/or database applications (MS Excel, Lotus 123, Quatro Pro, etc).
Can store up to 12 000 fruit sizes.
It's all in the system
To run the download software, you need a computer with at least:
Windows XP, 2003.
Serial Port.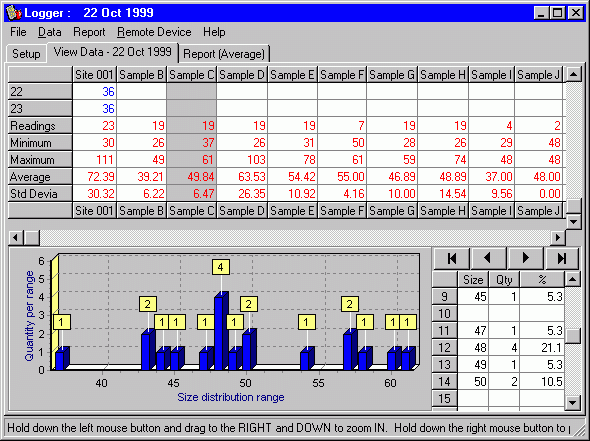 Summarize data to generate reports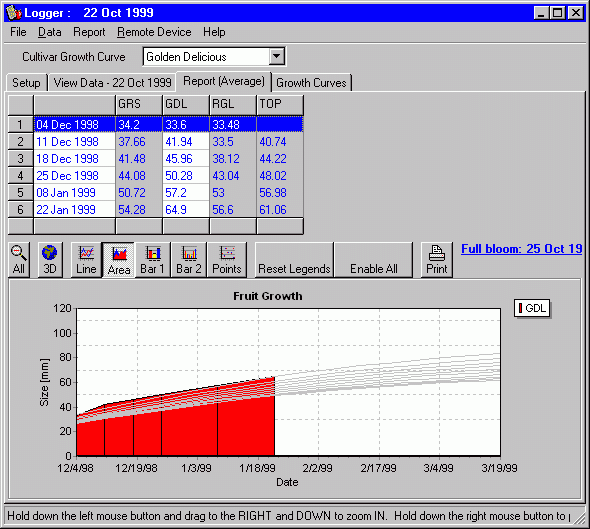 | | |
| --- | --- |
| Measuring range | 12 ~100mm diameter |
| Batteries | 1x9V |
| Measuring unit | millimeter, inch |
| Measuring resolution | 1.00 mm |